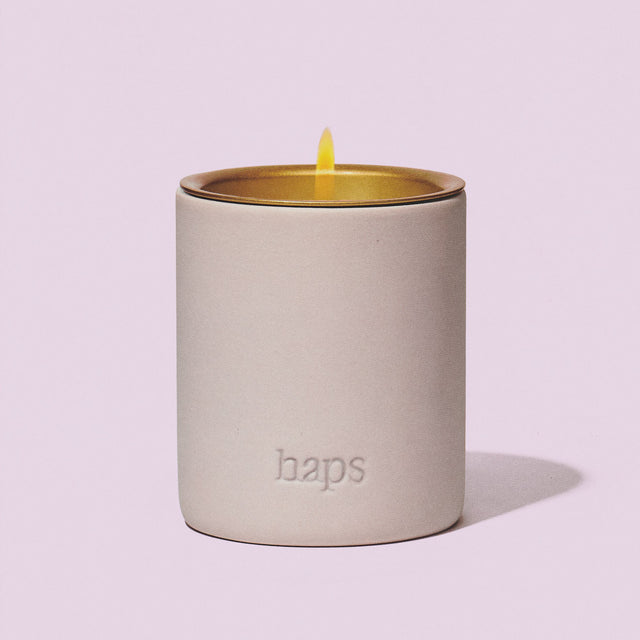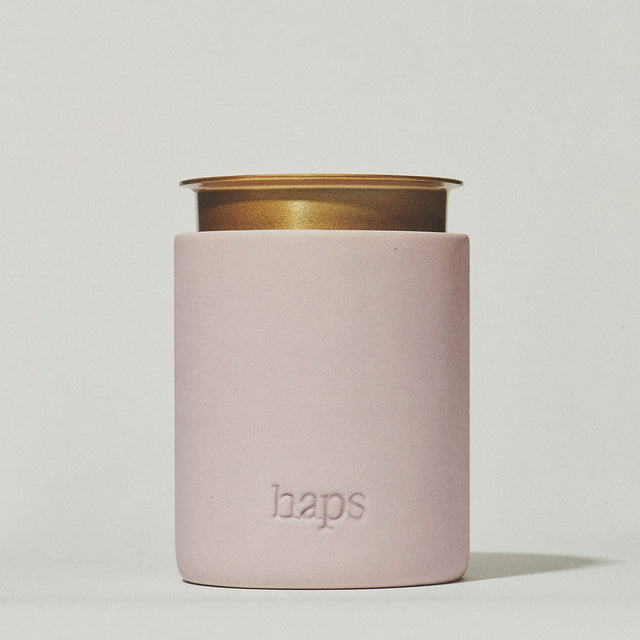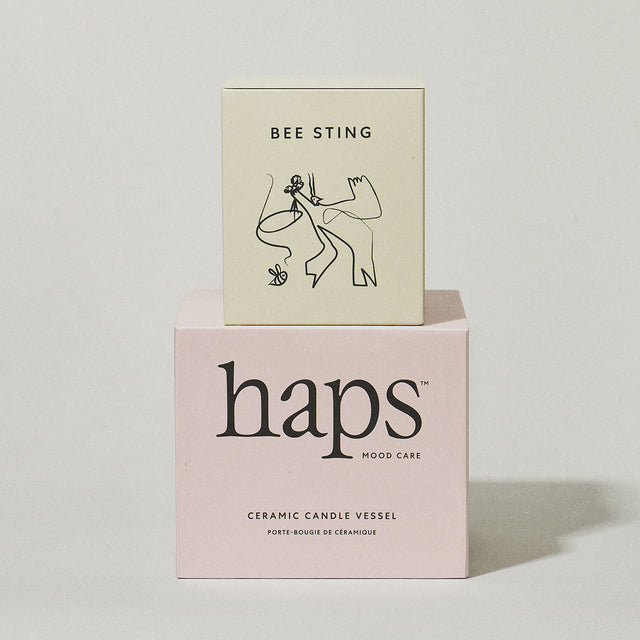 When life stings, sting back. Unless it's bees, then run.
Notes of: Grapefruit, Bergamot, Rose, Suede, Green Floral, Oakmoss, Musk, Vanilla and Amber
Product Details
Refills have a 10oz pour and a 55 hour burn time.
100% recyclable aluminum refill
Sustainably sourced paraffin, soy, palm wax blend.
Top rim diameter 3.5", height 4".

Our ceramic vessel is made from 100% stoneware.
Top rim diameter is 3.5", height 4".
Savings
Haps compared to other candles of similar quality
Haps: $35 (with subscription) & 55 hour time
Byredo: $90 & 60 hour burn time
Le Labo: $82 & 50 hour burn time
Dyptique: $72 & 60 hour burn time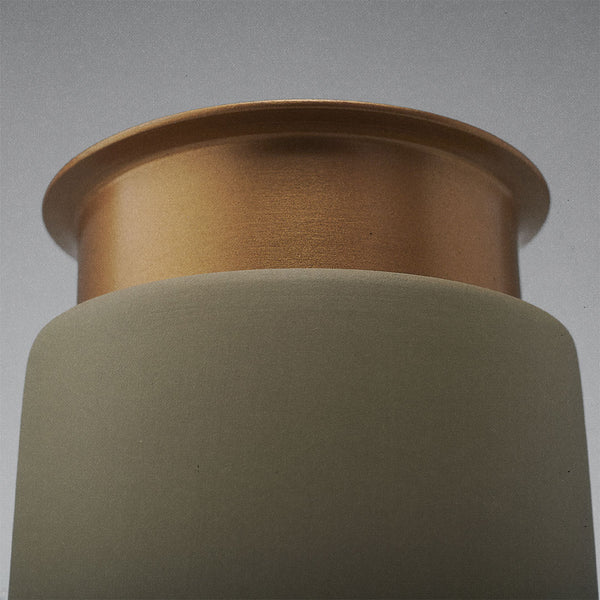 Do you hate spending big bucks on a candle that you'll throw away? That sucks. With a Haps subscription, you get a tasty, refillable candle for half the price of other brands. Then you keep the vessel for next time. Your first purchase gets 1 beautiful vessel + 1 refillable wax candle in the scent of your choice. Our candles burn for 55 hours and our scent potency is one of the highest out there at 10%, so your home will smell delicious, but not overpowering.
Want to be the first? For a limited time only, get your Haps candle exclusively at FabFitFun and brighten up your mood instantly.